Sustain the Spark
LIVING LIFE
Soaring, Sharing
– step by step –
with Kundalini yoga & meditation,
Sat Nam Rasayan healing,
caring for the planet and all that lives.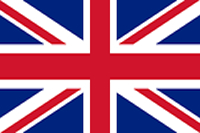 June 9 to 13, 2023 – Sat Nam Rasayan Healing and Meditation Retreat and Meditation
June 21 to 25, 2023 – Retreat "Passages: Life, Death and Transformation. Sat Nam Rasayan and Kundalini Yoga".
August 18 to 23, 2023 – "JAPJI-Songs, Naad Yoga, meaning, Gurmukhi, recitation and deep meditation" WORKSHOP.
Teacher Training Kundalini Yoga & Meditation 2023/2024
New Sat Nam Rasayan training 2022/23/2024:
Level 1 and Level 2
Living the inner spark
Producing and comsuming with love and respect for nature and humanity. Facing our demons and taking responsibility for our life. Living together in an equilibrium of mutual care and independence.
Our Mission
To expand consciousness on many levels, individually and as a group, to heal, serve and elevate humanity so this planet and all life may blossom.